Protein
Protein Soda Float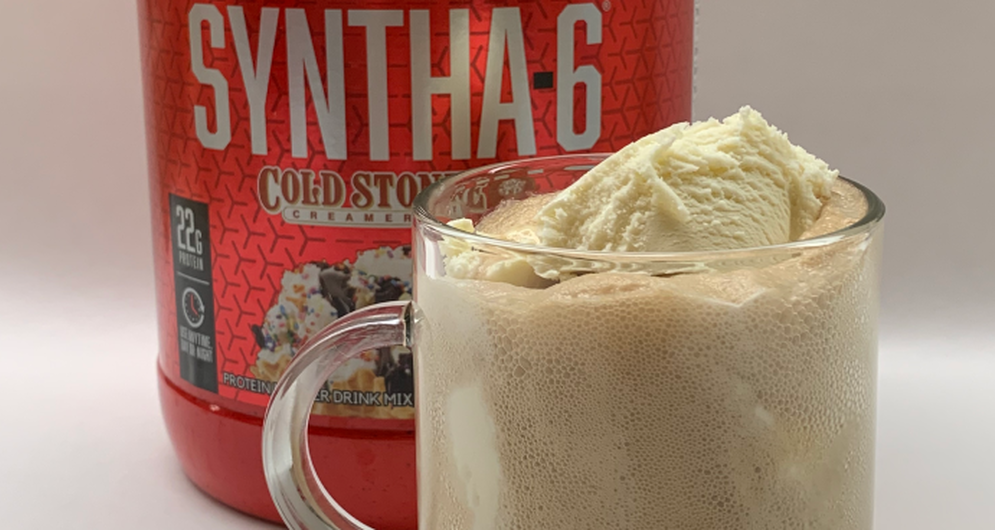 Directions
To make the ice cream: Put the following ingredients in a food processor or blender.
1 large frozen banana
1 scoop Syntha-6 Cold Stone Creamery Birthday Cake Remix
Place the following into a glass:
Half of your ice cream
Slowly pour your can of diet cola. Add more once the fizz settles.
Top with the rest of your ice cream. Add more soda as needed.
Enjoy with a spoon/straw or both.