Our Team
Aaron Miller
Personal Trainer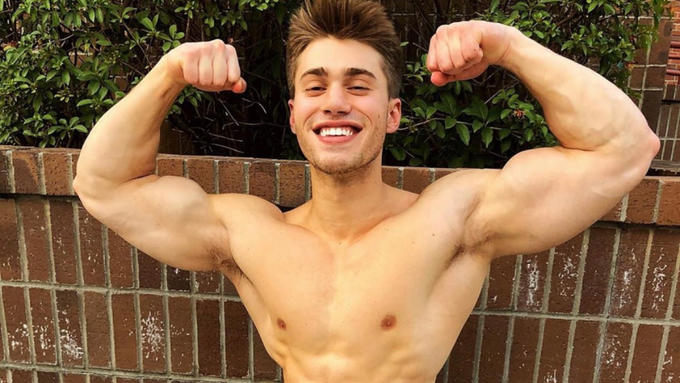 Hometown:
Orlando, United States
Growing up, Aaron had always been on the skinnier side. Getting bigger and feeling more confident in himself had always been a priority ever since he could remember. Aaron started his fitness journey when he was 15 years old as a toothpick, wanting to learn all there was to know about how to get bigger and stronger. Aaron started going to the gym on his own, learning from watching YouTube tutorials, and eventually created a solid foundation of muscle over the next couple of years. He knew if he wanted to improve his physique further, he needed to mold this hobby into a lifestyle.
After high school, Aaron obtained his NASM-CPT and attended the University of Central Florida, where he had earned a degree in kinesiology. During his time at UCF, learning more in depth about how the body operates physiologically and biomechanically, Aaron became inspired to help others with their fitness goals. Aaron then created an Instagram account where he would post about what he's learned in kinesiology and his own lifting journey to help educate, inspire, and motivate others to live a healthier and more productive lifestyle.
Over time, Aaron's Instagram page caught the attention of BSN Supplements, earning him a position as one of the first college ambassadors of the prestigious program. He was known for distributing thousands of their supplements at big events around his college campus. BSN allowed Aaron to bring his performance and recovery to a whole new level by supplementing his nutrition with their products regularly.
As Aaron continued to post content to Instagram, he started to accumulate a significant following. This now allowed Aaron the opportunity to transform other people's lives from all over the globe at a much larger scale as an online coach. After graduating college, Aaron earned his stripes over the years with BSN, and was able to become an official athlete for the team. For those that know Aaron, he is known to Steal The Show by his overall positive and informative IG captions paired with his physique. He is also known for his impromptu rap freestyles and pasion to help others become their best selves